Why Manufacturing Companies need an IIoT Strategy to Enable Maximum Business Benefits?
The Industrial Internet of Things (IIoT) and its usage is exponentially increasing in manufacturing environments. In industry 4.0, the goal of the manufacturing companies is to increase their value and reduce wastage with the use of technology. Manufacturers are constantly focusing on collecting reliable and integrated data which will help them to make informed decisions. Manufacturing companies that are investing in the Industrial Internet of Things (IIOT) are doing so to achieve a competitive advantage with increase in production, control over costs, and data analysis which will help them to address problems in a timely fashion and ultimately drive process improvement.
Manufacturers can focus on enhancing growth opportunities by using modern technologies which will enable them to respond to the dynamic market conditions appropriately. In IIoT, business models are based on connectivity and collaboration within various processes such as belt timing, raw material input volume, packaging capacity and others. This leads to higher success and the analysis of data generated provides insights that help make better business decisions.
IIoT helps in boosting productivity, efficiency, and safety in the workplace. With data based predictive maintenance, engineers can easily spot any problem in the production line such as abnormal motors, tank levels, pipe temperatures or faulty connections which help engineers avoid downtime and also help avoid injuries on the job.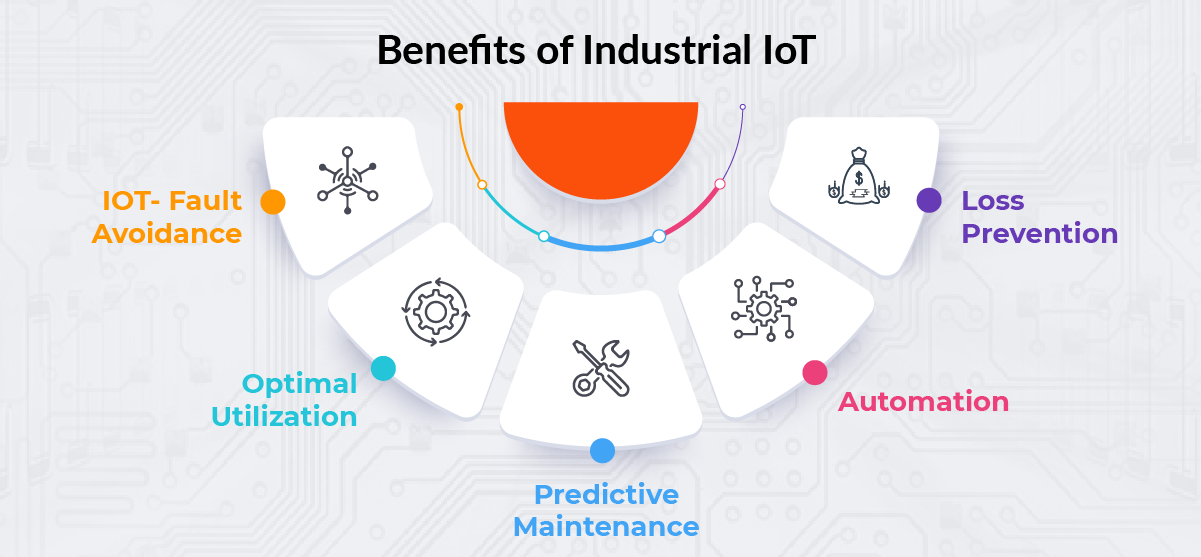 Globally, as the manufacturing industry is going through a transformation, let's understand how the Industrial Internet of Things (IIoT) is revolutionizing manufacturing.
Few key benefits of IIoT are:
Predictive Maintenance – Undoubtedly maintenance is expensive and time-consuming. A single breakdown of machinery can hamper the entire system by bringing production to a complete halt, leading to delays in final delivery or loss of perishable raw materials. With IioT, machines can be inspected, and you can fix technical problems before any breakdown occurs. This helps to save a lot of maintenance costs and you can always plan well ahead regarding maintenance shutdowns.
Cost Optimization – Due to the reliable, low-cost, and connected sensors the automated factories become more and more productive. With the use of IIoT, the machines have features to self-diagnose and repair themselves (in certain limited cases). This helps save costs by avoiding higher payout of fixed machinery on the go and to plan and manage the uptime of machines only when they are required.
Digitalization – Industrial Internet of Things and Smart Manufacturing helps machines across production lines to connect and transfer data from one to another. In the manufacturing industry, IIoT connects assets to systems, processes, and people. It helps to achieve higher productivity, integration of operational processes, and fewer errors. For eg.When one machine starts to work at a higher rate for reasons such as increased inputs of raw material, it will send a signal input to all the machines across the production line to start working at a higher rate. This avoids the process of manually increasing the speed of machines across the production line. All this and more such benefits, help take manufacturing efficiency to the next level and the integration of all these aspects of IIoT helps in a streamlined, automated, and smart manufacturing process.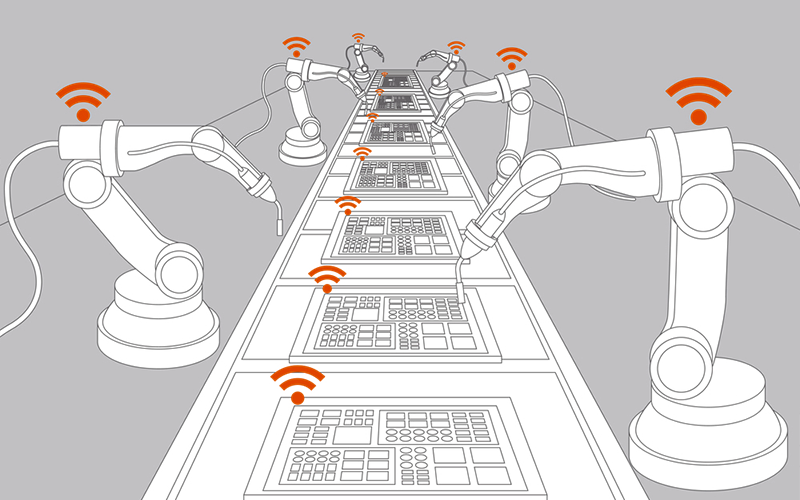 Predictive Analytics – Predictive analytics helps to address the complexity in the manufacturing industry and automatically deliver the required business information to improve overall product quality. It also helps to transform asset maintenance processes before any breakdown occurs.
Flexibility – There is a greater advantage for the manufacturers to install, configure and control manufacturing applications from a centralized location. For example, manufacturing operations can be controlled from anywhere through internet connections. Before this, only giant industrial enterprises could perform this but now, with the advent of IIoT, any manufacturer irrespective of budget and size can use it.
Avench is one of the leading IIoT embedded system companies in the United States. To know more about IIoT embedded systems and embedded product design, or for any sales queries – contact us at +1 (775) 404-5757. You can also email us at sales@avench.com – We would be happy to assist you.
Industrial Internet of Things
Smart Manufacturing IOT
Industrial Internet of Things and Smart Manufacturing IOT