Avench Systems is a design house specialized in embedded systems. With ever-changing technology, it is utmost necessary to keep a pace with it. This is where we help you with our advanced engineering solutions by designing products which bridge the gaps between technology and the need. Our design thinking based development approach encompasses different engagement models and is tailored to meet even the most challenging customer needs. Avench strives to constantly evolve with the technology with 100% confidentiality and compliance and goal-oriented process. Being amidst the ever-growing engineering and design industry & a market full of opportunities, we look forward to making the best possible use of the opportunities we stumble upon. Get on a free consultation call with us today to find out how we could be of help!
Awards & Recognitions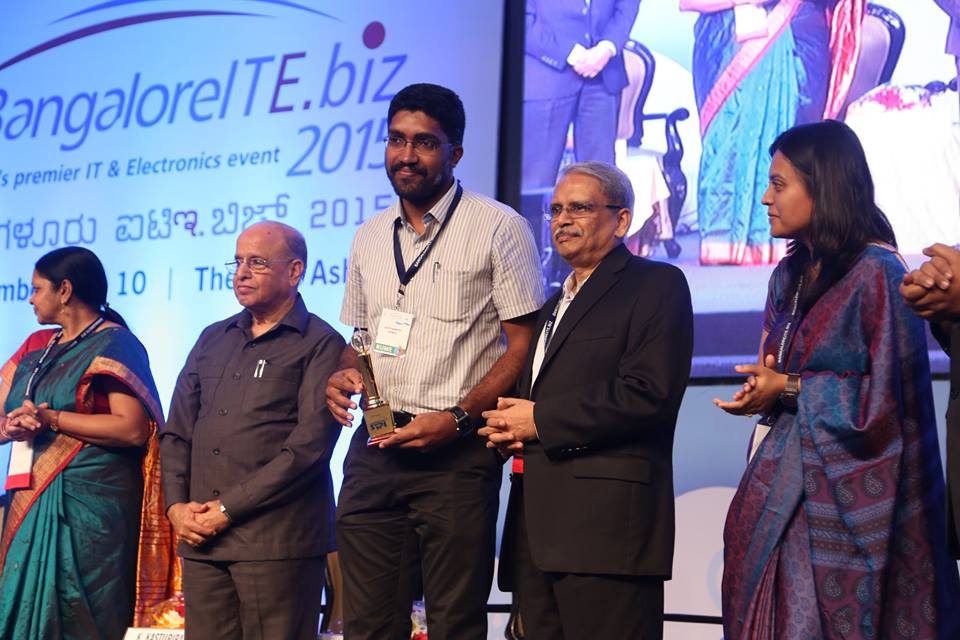 Avench Systems received the award for one of the best two startup companies in STPI pavillion at Bangalore ITEbiz 2015 from Dr. Krishnaswamy Kasturirangan and Kris Gopalakrishnan.
Our Story
About Avench Systems